The Pillory [The First Symphony] -A Retrospective Album
$

12.97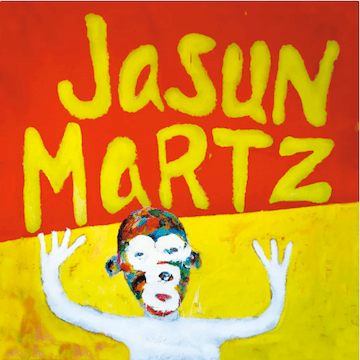 MANY more Jasun Martz albums, books and posters CLICK HERE
AMAZING 40th anniversary remastered album.
-- ALL SHIPPING IS FREE IN FEBRUARY (usa only) --
One of the most influential, best selling, critically acclaimed Mellotron albums of all time.
Jasun Martz's first symphony The Pillory, is back in all it's neo-orchestral-prog-mellotron-drenched glory.
Collector's Edition Digipak CD includes free poster and one-of-a-kind painting
For instant digital album download & streaming CLICK HERE
This legendary Mellotron masterpiece, first released in 1978 features over 40 musicians creating over one hour of contemporary classical, avant-garde, noise, prog, progressive and electronic sounds (featuring full orchestra and Mellotrons).
Includes released, previously unreleased and never before heard Mellotron outtakes and rehearsals, and a solo LIVE performance of The Pillory recorded in Los Angeles.
Some of the most outstanding Mellotron playing you will ever hear.
Read many Pillory reviews: CLICK HERE
Jasun Martz, the well known New York artist and composer who has collaborated with art brut master artist Jean Dubuffet, toured with Frank Zappa and even recorded with Michael Jackson (Bad & Dangerous) produced this release and oversaw the remastering.
INCLUDES BONUS: 11" x 17" 4-color autographed Jasun Martz poster
INCLUDES DOUBLE BONUS: 11" x 17" original acrylic on red rosin paper, signed, one-of-a-kind, Jasun Martz painting
SHIPPED IN THE USA VIA 1st CLASS USPS MAIL: FREE (month of December, USA only)
SHIPPED TO EUROPE/WORLD VIA AIR MAIL: $15.50
MORE INFO ABOUT JASUN MARTZ:
JasunMartz.com
Wikipedia
Performed by Jasun Martz with The Neoteric Orchestra (including Eddie Jobson, Ruth Underwood, Bill Bottrell, Paul Whitehead and many more top musicians.
Track list:
1. The Pillory
2. The Pillory: Live
3. The Pillory: Mellotron Outtakes and Rehearsal
###