Jasun Martz Solo Exhibition- 8 CD Box-Set with THREE BONUSES
$

500.00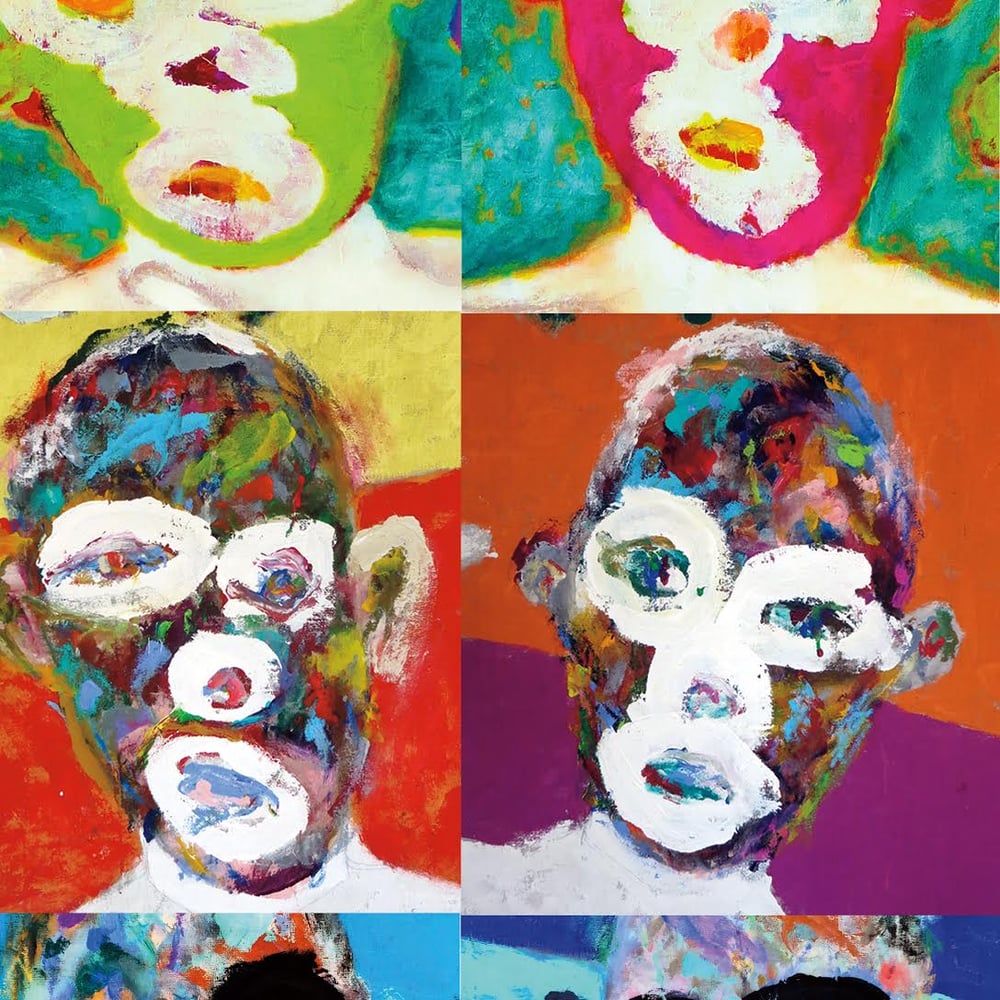 MANY more Jasun Martz albums, books and posters CLICK HERE
A historic retrospective 8 CD box-set masterpiece of music composed and recorded over a 50 year career.
200 musicians create over 10 thunderous hours on 85 tracks of contemporary classical, orchestral, keyboard, alt rock, noise & experimental music on this retrospective from Jasun Martz, the well known New York artist and composer who has recorded with Michael Jackson (Bad & Dangerous), toured with Frank Zappa and collaborated with art brut master artist Jean Dubuffet.
CLICK HERE TO WATCH ALBUM TRAILER
CLICK HERE TO LISTEN (to sound samples for 85 tracks):
Includes released and previously unreleased tracks.
SHIPPED IN THE USA VIA PRIORITY MAIL: FREE (month of December, USA only)
SHIPPED TO EUROPE/WORLD VIA AIR MAIL: $22.50
MORE INFO ABOUT JASUN MARTZ:
JasunMartz.com
Wikipedia
INCLUDES BONUS: 11" x 17" 4-color autographed Jasun Martz poster
INCLUDES DOUBLE BONUS: 11" x 17" original acrylic on red rosin paper, signed, one-of-a-kind, Jasun Martz painting
INCLUDES TRIPLE BONUS: Jasun Martz will autograph the inner panel of the box set
The essential experimental, keyboard, prog, alt rock, soundscapes & contemporary classical/orchestral original music from the 60, 70s, 80s, 90s, 00s.
Performed by Jasun Martz with The Intercontinental Philharmonic Orchestra & Royal Choir, The Neoteric Orchestra, The Arts, The Orchestral Ensemble of New York and more.
Track list:
+ Disc 1: NON-FINITO
Keyboard, Noise, Orchestral Music
(Compilation) [77:36 min]
+ Disc 2: ALCHEMY
Orchestral Music [77:58 min]
+ Disc 3: CHROMA
Keyboard Music [76:34 min]
+ Disc 4: CORROSION
Noise, Soundscapes, Cacophony [76:45 min]
+ Disc 5: THE PILLORY [The First Symphony]
Orchestral Music [68:54 min]
+ Disc 6: THE BATTLE [The Second Symphony]
Orchestral Music [77:32 min]
+ Disc 7: ANTITHESIS
Rock music (24 tracks) [78:40 min]
+ Disc 8: VISIONS OF TIME
by We the People/American Zoo (drums by a 15 year old Jasun)
60s California garage rock
###
###